100% ɴᴏ-ʀɪsᴋ ᴍᴏɴᴇʏ ʙᴀᴄᴋ ɢᴜᴀʀᴀɴᴛᴇᴇ
ATTENTION: The sales of this product are very hot. We recommend that customers who need to purchase should purchase it as soon as possible so that they can be delivered on time for festival.
Most people buy 2 or more for their baby to celebrate different special days.
Age/Foot length
Size Reference
Up to half a year


/

Up to 9cm

8.2*11.8inch/21*29.7cm

For 6 months to 3 years


/

9 to 16cm

11.8*16.5inch/

29.7*42cm

For 3 years to 5 years


/

12 to 21cm

15.7*19.6inch/40* 50cm

---

Baby always grow up secretly when mom without realizes,why not try our Animal footprint keepsake , but also records baby's foot prints with printing ink . Perfect for a family to complete this souvenir together to record the warm time.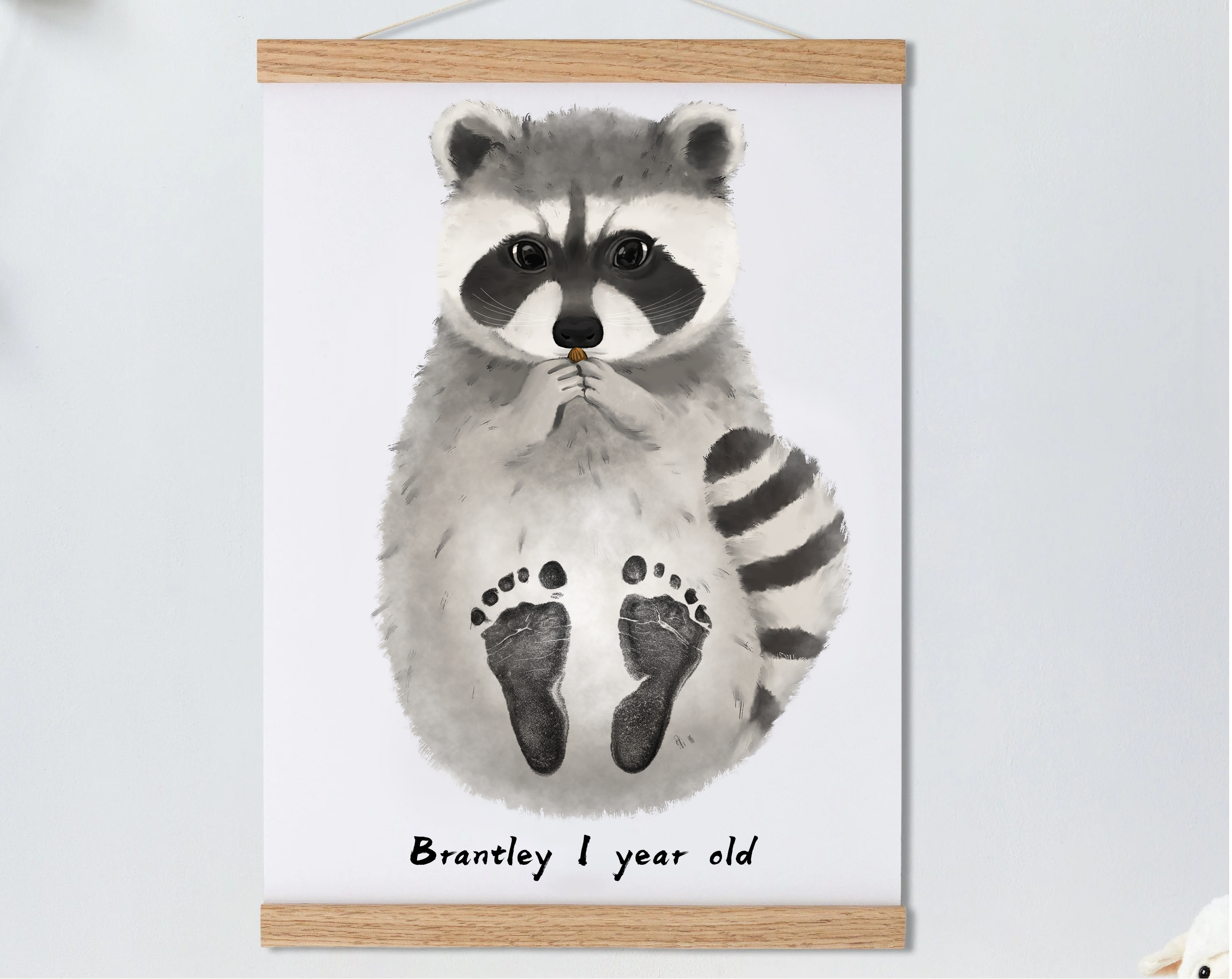 👶

Baby Gift Personalized, Footprint Set, Mural Baby & Children's Room Animals, Raccoon


The perfect personalized baby gift.
Whether at birth or
at the most diverse milestones.



Baby footprints do not have to load in
album,they are the first work of art of
your baby and can beautify the nursery!
The set includes
Your personalized print in double version(as a backup)
The matching poster bar
Baby-safe stamp based on water
A guide

Notice
Handmade
Materials: 2 prints(cloth), Safe stamp ink, Poster bar
E-mail: info@lovecoprint.com